Why you should Hire a Professional Lawn Care Service in Utah
Lawn maintenance is time consuming. Many people have busy schedules and other priorities but still desire the beauty of a well-cared for lawn. Others simply don't enjoy the work or are limited by allergies. Whatever the reason, hiring a professional such as VIRIDIS Lawn Care of Salt Lake City to care for your lawn may be a great investment. Below we'll tell you some of the best reasons to hire someone to help you take on your lawn.
Whether you have the time and energy or not, hiring a professional lawn care service can provide a level of expertise that you may not have. Our lawn care experts can identify problems with nutrients, diseases, or infestations of bugs or animals and provide solutions rather than having to guess at the problem or spend many hours in research.  They know how grass grows and how to help it reach its peak performance. While much can be learned online, knowing your lawn is in capable, knowledgeable hands can help you rest easier.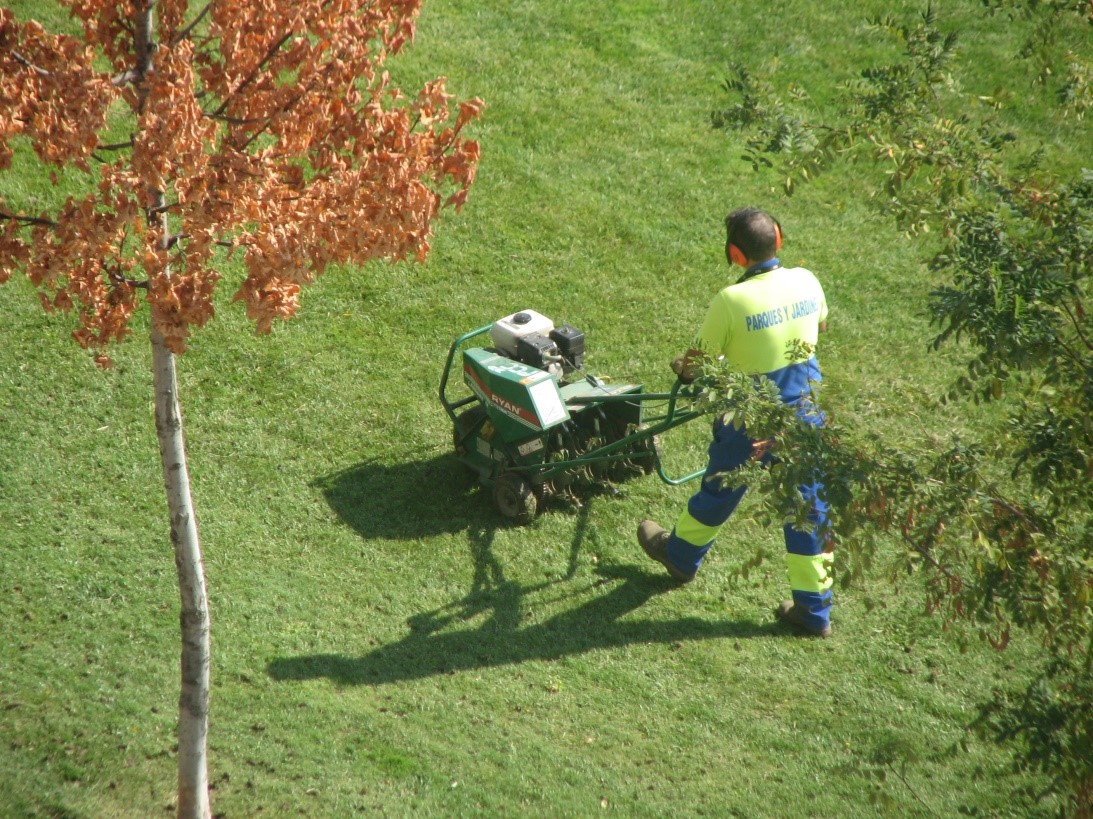 The quality of lawn care equipment used by professionals far exceeds that of an average homeowner. Owning an aerator, mower, dethatcher, spreader, leaf blower and other equipment necessary for optimal lawn maintenance is out of most homeowners' practical budget. Hiring a professional can save you money in the cost of this equipment alone.
As mentioned earlier, lawn care is time consuming.  Simply mowing can take an hour or more at least once a week during peak growing season depending on your lawn size and mower type. Other maintenance (fertilizing, aerating, dethatching, pest control, etc.) can quickly add hours of labor and research to your lawn care time. Allowing a professional lawn care service to assist in these tasks can save you countless hours of work that you could spend relaxing or playing.
Lawn care services can also save you the problem of trying to store many different fertilizers or chemicals used for pest control. These can be difficult to store correctly to insure the environment isn't harmed. They can also take up a lot of space that many families simply don't have.
While some enjoy and have the time, energy, and resources to take care of their lawn alone, many do not. For those of you looking to share the burden of lawn maintenance, give us a call! At VIRIDIS Lawn Care, we'll do the work. You relax and enjoy the results.